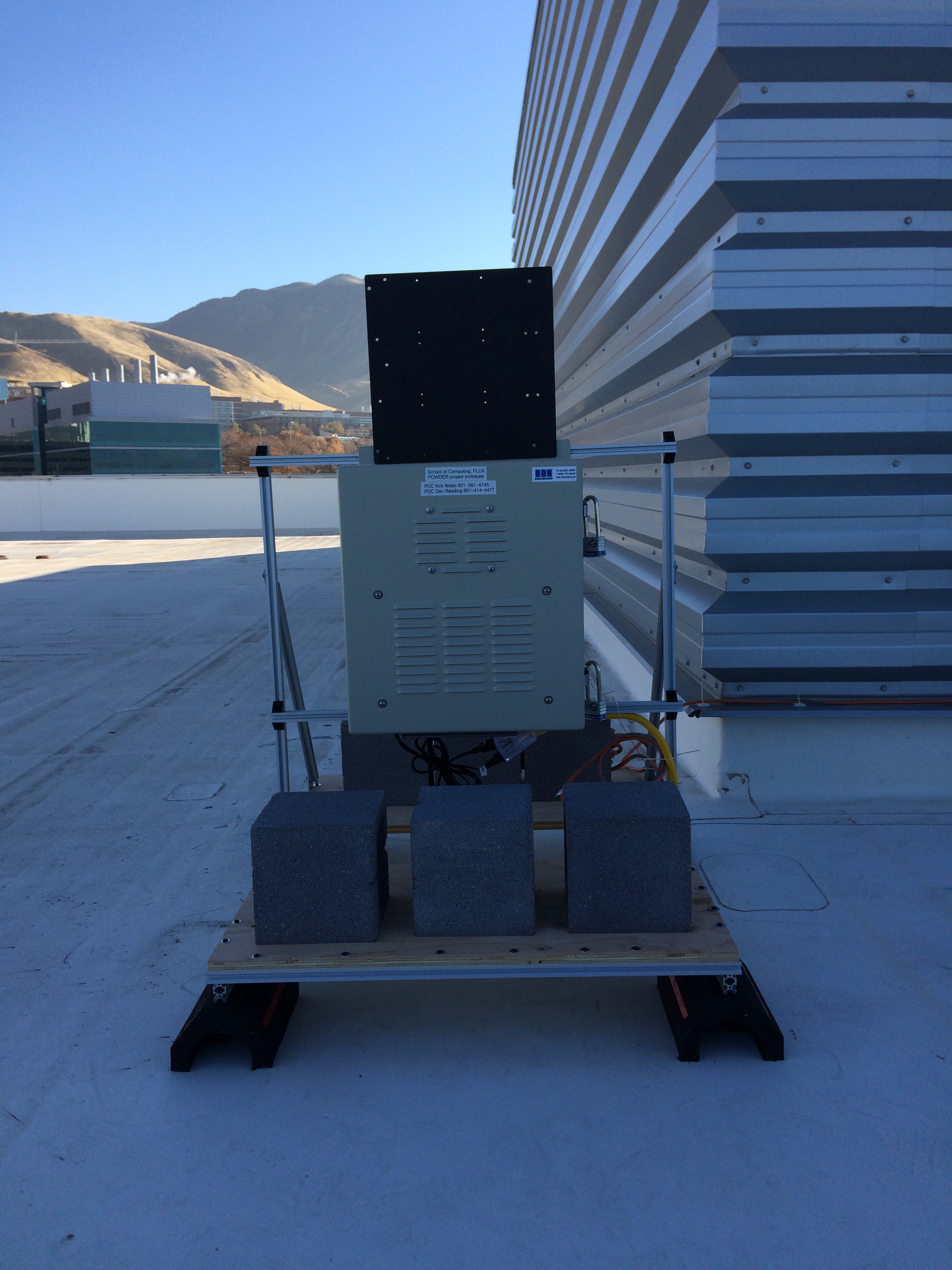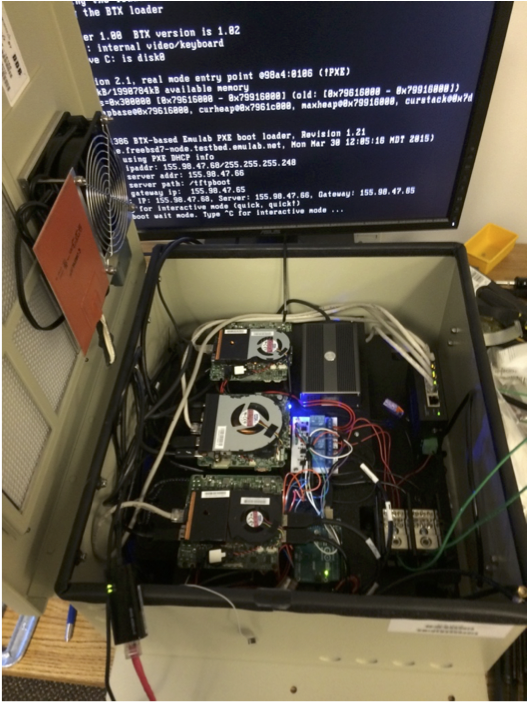 Our initial deployment will include fixed endpoints. I.e., endpoints at fixed locations with reasonable RF coverage to one or more rooftop base stations.
Each fixed endpoint will have two experimental SDRs and an SDR for spectrum monitoring. Fixed endpoints in coverage area of our massive MIMO equipment will also have an Iris radio.
The images on the left show a prototype fixed endpoint, in a lab environment and on a temporary mount for outdoor testing.