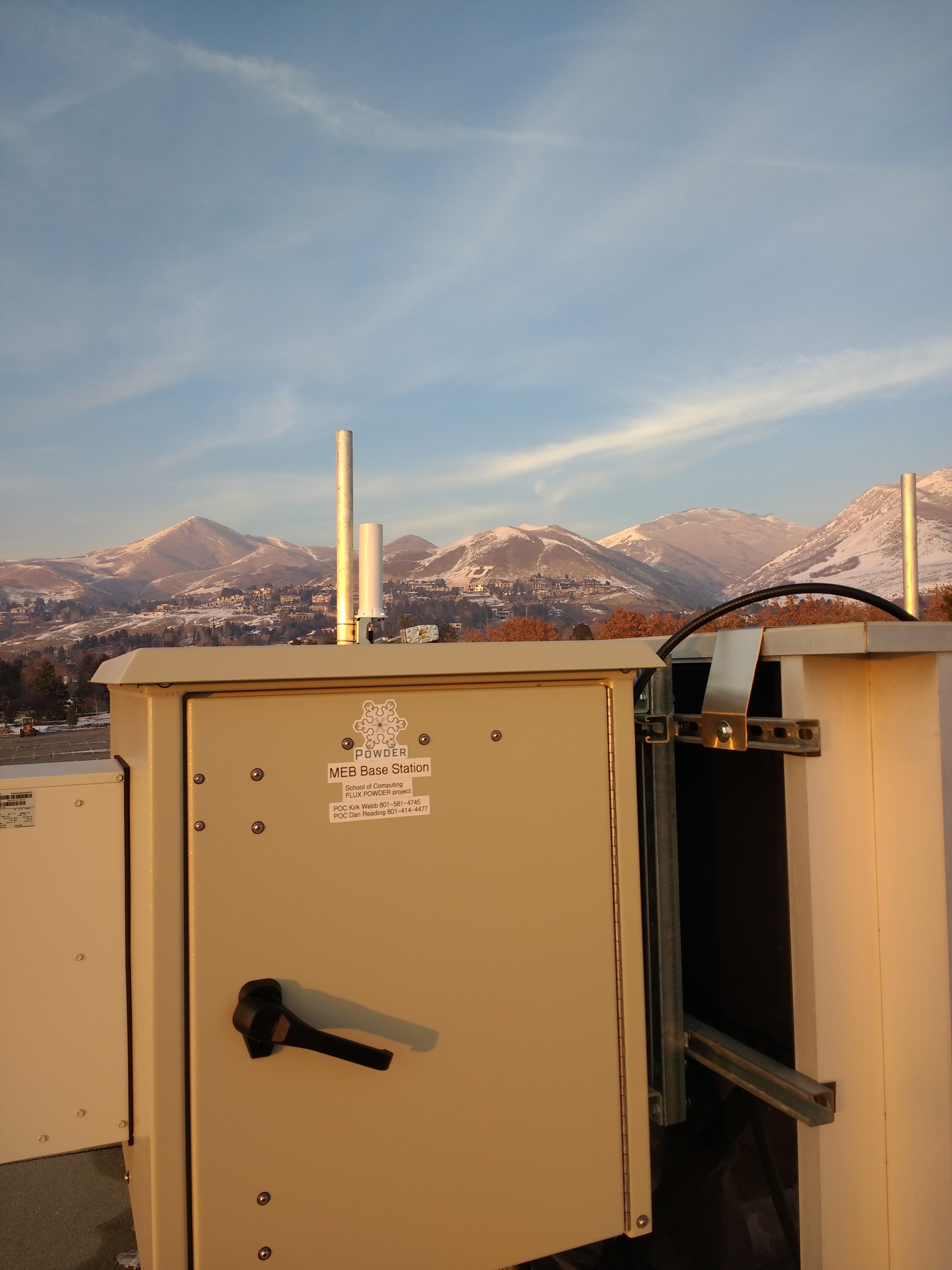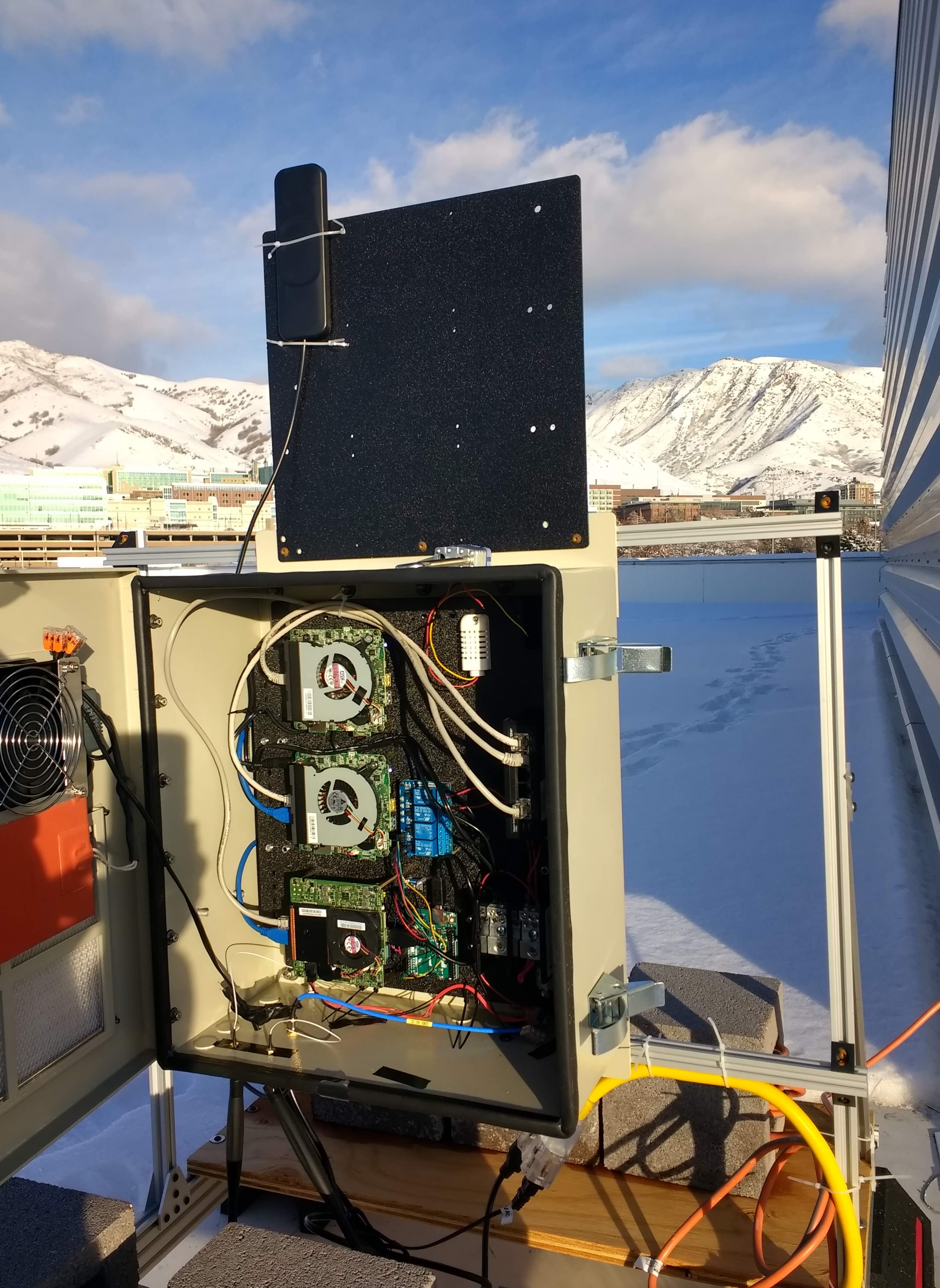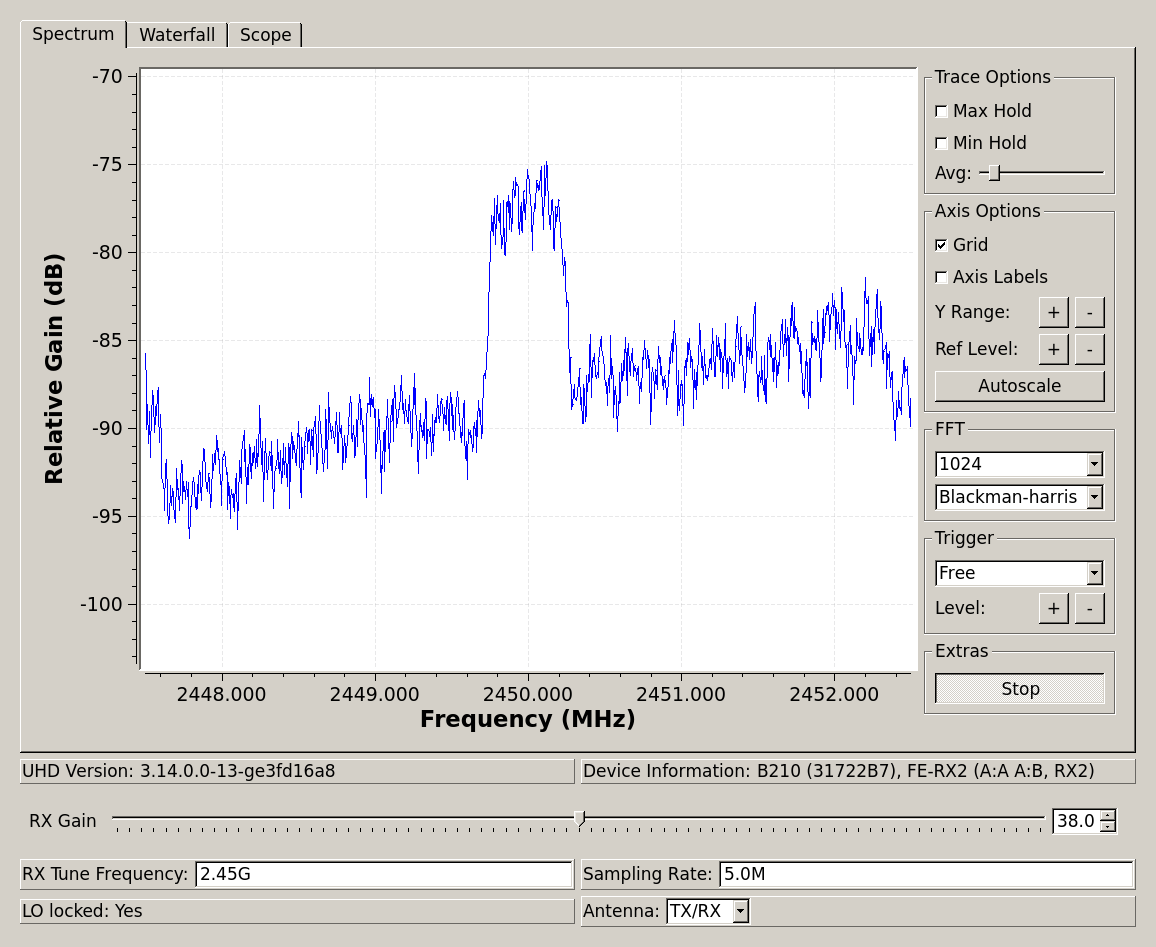 Base station with broadband antenna.
Fully populated fixed-endpoint enclosure (at temporary location).
Screenshot of basic over-the-air end-to-end testing between base station and fixed endpoint. The image shows a 5 MHz FFT centered at 2.45 GHz of a receiver running on a fixed endpoint, picking up a transmission from a base station. The transmitted signal was a 500 KHz wide channel of uniform random noise centered at 2.45 GHz. RX and TX were performed using GNU Radio, with transmission via an X310 driving an attached Keysight N6850A omni antenna, and reception on a B210 attached to an omni Taoglas GSA.8841 antenna. The units were spaced about 100 feet apart for this test. The X310 was paired with a Dell D430 rackmount server, connected via fiber (approximately 500 feet), while the B210 was paired with a directly connected Intel NUC.